We've set up an area where you can paste the link of where your compliance documents are kept. At the moment, these are Public Liability Insurance and Portable Appliance testing certificates. If you feel we need to add different ones, please let us know. These are also only viewable once a client has signed their contract and you've ticked the boxes in the settings page.
In order for this to work successfully, they need to be on a web URL that is either a word (or similar) document, a pdf or an image. The link must point to the actual document itself rather than the landing page.
The easiest way to do this is by adding Media onto your WordPress site and using the URL from the document you uploaded there.
This will only work after MDJM version 1.6.4 is installed. – Released Dec 2022.
Uploading Media
Hover over the Media icon on the left hand menu then click Add New.
Drop your files into the media uploader window or select the files. Please note, there needs to be one file per document. If you have multiple pages, these need to be in the same document.
Once you have uploaded your docs, click on the Copy URL to Clipboard button on the first doc and paste the link into notepad or similar, then do the same for the 2nd document.
Mapping to MDJM
Hover over the MDJM Events menu and click on Settings.
Click on the Compliance tab
Click on the Compliance Documents sub-menu

Select the documents you wish to display and use the URL you copied from earlier.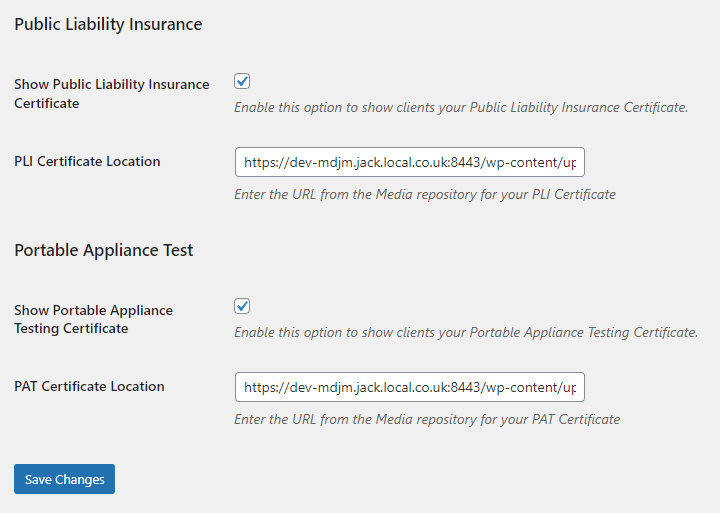 Remember, the contract must be in a signed state and the boxes must be ticked in the admin panel.